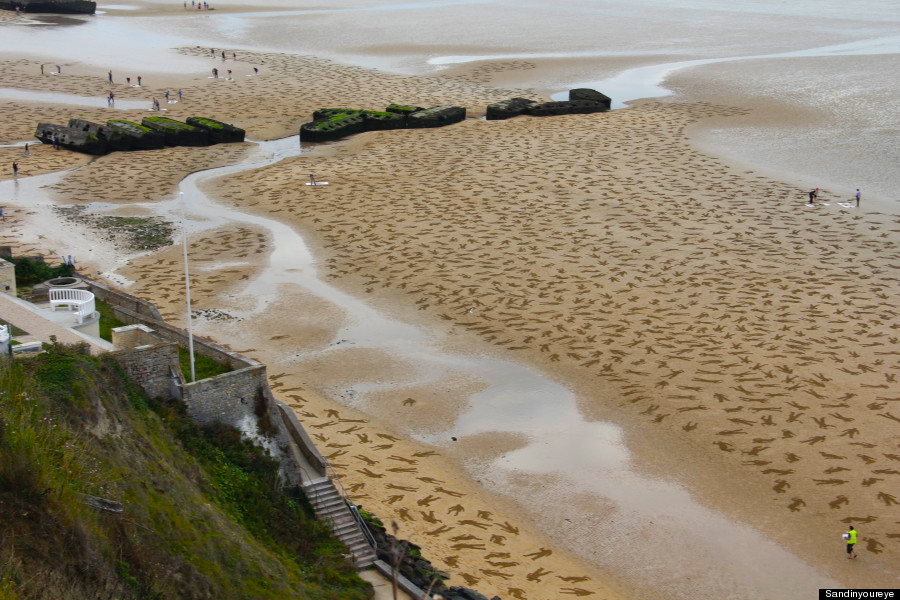 Photo Credit: Sandinyoureye http://www.sandinyoureye.co.uk
In September of 2013, U.K. artists Jamie Wardley and Andy Moss created a haunting gesture of remembrance on the beaches of Normandy. With the help of volunteers numbering in the hundreds, 9,000 silhouettes were stenciled into the sands of the D-Day invasion beachheads.
The undertaking was called "The Fallen", and it marked the extinction of 9,000 lives back on June 6, 1944. While particularly mournful of Allied sacrifices, the silhouettes did not distinguish friend from foe, civilian from combatant, or adult from child. Whatever their status in life or place on earth the night before, all were equally dead before the stroke of midnight. Yet it was just the first day of battle, only the beginning.
Work on "The Fallen" had begun in the pre-dawn darkness, and finished in the new light of day. Within a few short hours, the rising tide had swept in, and each silhouette washed away in foaming surf that had once run red.
© Joe Baniecki, GoTraveler Reflections (2017)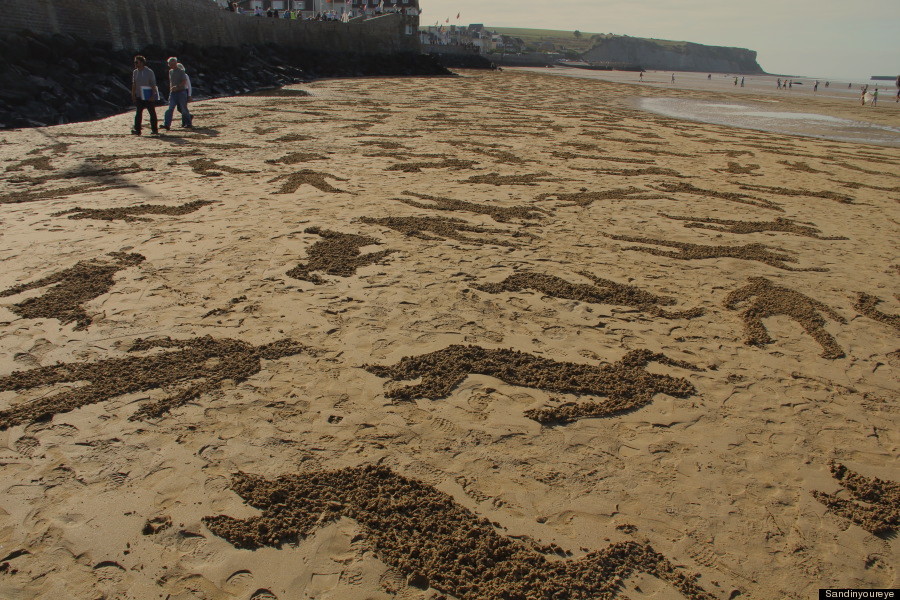 Photo Credit: Sandinyoureye http://www.sandinyoureye.co.uk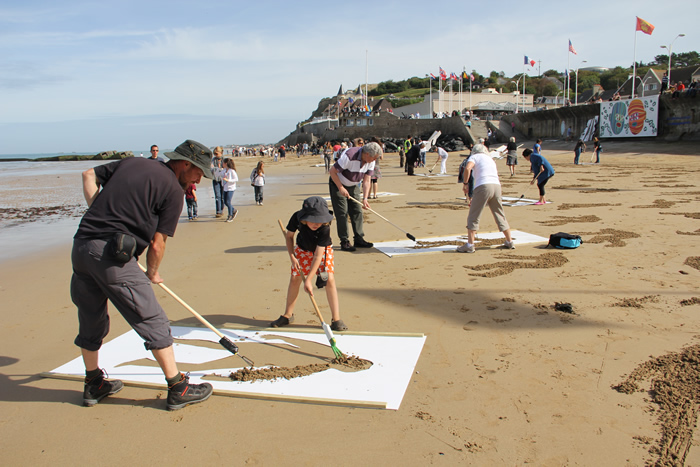 Photo Credit: Sandinyoureye http://www.sandinyoureye.co.uk