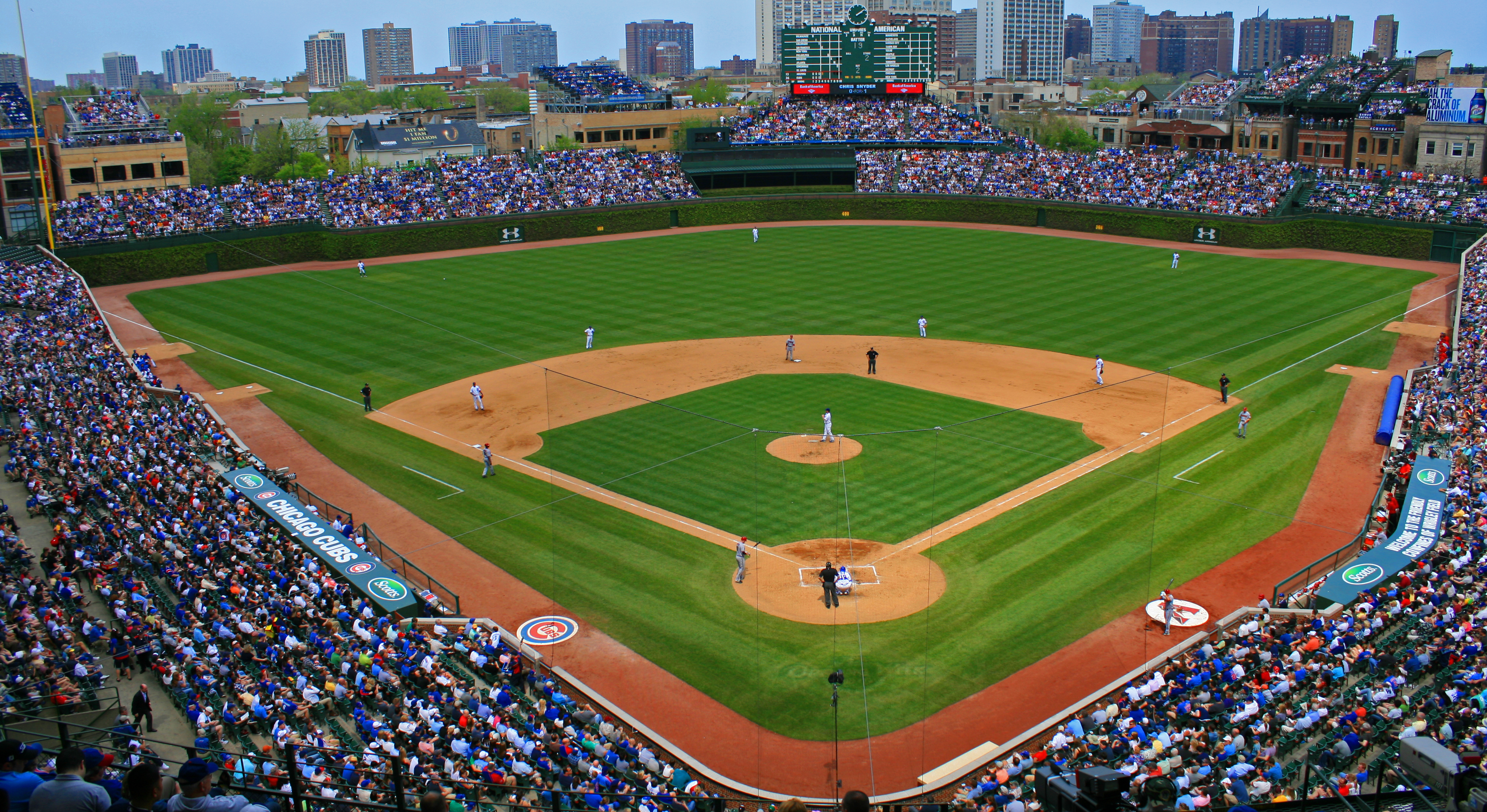 No matter how the pennant races run, there's a winner in Chicago baseball every year: Wrigley Field. And as 2014 marks the 100th year of Wrigley's existence, we can think of at least 100 facts you probably don't know about The Friendly Confines. Here, we present seven of them, with special thanks to Stuart Shea, author of "Wrigley Field: The Unauthorized Biography."
Wrigley was once a field of priests. Originally known as Weeghman Park, Wrigley Field was built on the site of a former Lutheran seminary in what was then the town of Lake View. The Lutherans vacated in 1908 because, as one school representative put it, the area was inundated with "smoke, dust, grime, soot, dirt [and] foul gasses." (This was before the Bleacher Bums era, of course.)
Wrigley was originally a single-deck stadium. When Weeghman (Wrigley) opened, it had an outfield fence angled to a point at center field, where the distance was a very deep 440 feet. The second deck wasn't added until 1927.
There was no Babe Ruth "called shot." While it's part of baseball and Wrigley lore, it's not true. In 1994, baseball journalist George Castle interviewed Cubs third baseman Woody English, who in 1934 had been 90 feet from Ruth when the Babe allegedly pointed to center field to predict a home run. English said Ruth was pointing to the Cubs dugout.
Two teams once scored a modern record of 45 runs. In 1979, after coming back from a 21-9 deficit, the Cubs lost a heartbreaker in the 10th inning to the Philadelphia Phillies, 23-22. It was the most runs scored in a baseball contest since 1922.
There's a man in the mound — literally. The ashes of former Cubs manager Charlie Grimm were scattered on the pitcher's mound in 1983 after his death. Grimm was the last manager to helm a Cubs World Series appearance, in 1945.
The team called in a priest to break the Billy Goat curse. Cubs brass have always downplayed "The Curse" (which dates to 1945). But Chicago Tribune writer Paul Sullivan reported in 2008 that the team hired Rev. Father James L. Greanias, a Greek Orthodox priest, to spread holy water on the Cubs dugout before the playoff opener against the L.A. Dodgers. The Dodgers swept the series anyway.
Dirt from the old Cubs stadium was secretly dumped on Wrigley. A rogue but resourceful Cubs fan in 2012 dug up soil from the former infield of West Side Grounds — where the team last won a World Series — with hopes of scattering it on the Wrigley mound, also to break "The Curse." The closest he could dump the dirt was the left field warning track.
—Lou Carlozo, Brand Publishing Writer