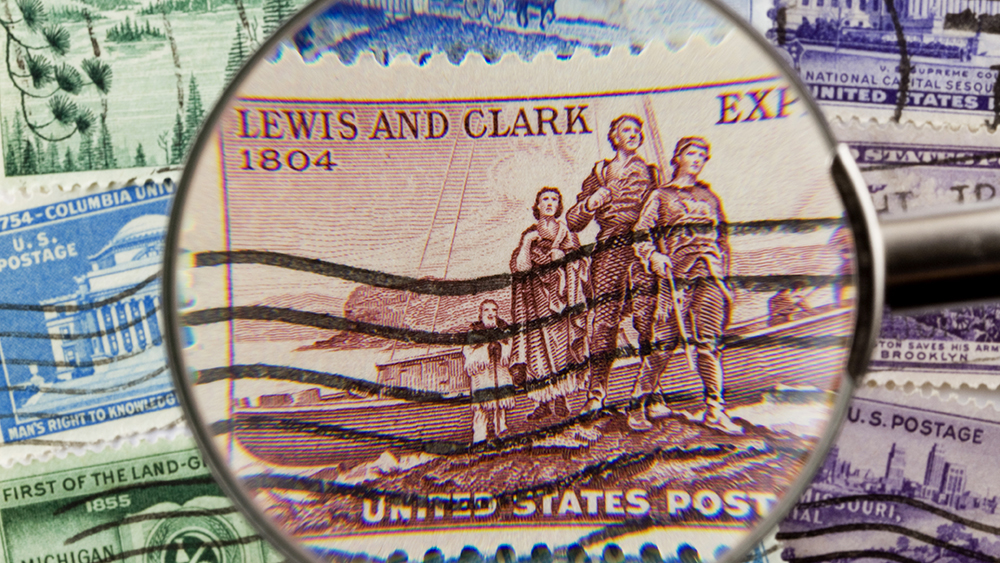 From May 1804 to September 1806, Meriwether Lewis and William Clark led the Corps of Discovery on a remarkable expedition that covered more than 8,000 miles, starting near St. Louis and trekking west to the Pacific coast. When the 45 members of the original party embarked, the United States was less than 30 years old.
Along the way, Lewis, Clark and their crew explored vast swaths of land and discovered new wildlife, including the first grizzly bear sighting on record. Here are seven little-known facts about the voyage.
It took three translations to decipher one Indian language. In order to be understood by the expedition's leaders, Sacagawea translated Shoshoni, her native tongue, to Hidatsa, her adopted language, the National Park Service notes on their website. Her husband, fur trader Toussaint Charbonneau, would translate Hidatsa into French, since he couldn't speak or write English. That left a third person – any of the several men on the mission who knew French – to convert his notes into English.
More than 1,600 descendants of the original explorers survive. Of that number, more than 700 gathered in 2004 at Fort Clatsop, Ore., where 33 members of the original party spent the winter of 1805-06. Lewis and Clark both have documented descendants, but genealogist Sandi Hargrove, who was tasked with tracking descendants down for the event, couldn't find anyone related to Sacagawea, who gave birth to a son on the voyage.
St. Louis was Spanish, and small. As Lewis prepared for the expedition in 1804, he spent a lot of time in St. Louis, the National Park Service recounts. At the start of the year, it was under Spanish control — and home to just 900 people. By March, the Louisiana Purchase had taken effect and it belonged to the U.S.
Only one person died. Though the Corps of Discovery met harsh weather and constant dangers, only one of the outbound party of 45 died. Sgt. Charles Floyd was just 22 when he suffered a burst appendix, dying on Aug. 20, 1804. Even if he'd been back in St. Louis, Floyd would not have survived — medicine of the time had no cure for appendicitis. A monument in Sioux City, Iowa, marks where he was buried.
Another 11 were sent back. Troublemakers and laggards missed out on the momentous (seeing the unexplored) and the frightening (encounters with grizzlies). The men who were deemed unfit for the rest of the trip headed back to St. Louis on a keelboat in April 1805, a year after the voyage set sail.
Clark wooed his wife by naming a river after her. Clark was smitten with Judith Hancock, a Virginia woman. Lewisclark.net states that on May 29, 1805, he discovered and named the Judith River. The tactic seems to have worked. Hancock married Clark in 1808; they had five children.
The crew celebrated their trip with drink and song. On Sept. 14, 1806 — just nine days before arriving back in St. Louis — the Corps of Discovery enjoyed alcohol they'd received from fur traders, according to the Discovering Lewis & Clark website. Clark wrote, "Our party received a dram and sung songs until eleven o'clock at night, in the greatest harmony."
— Lou Carlozo, Brand Publishing Writer