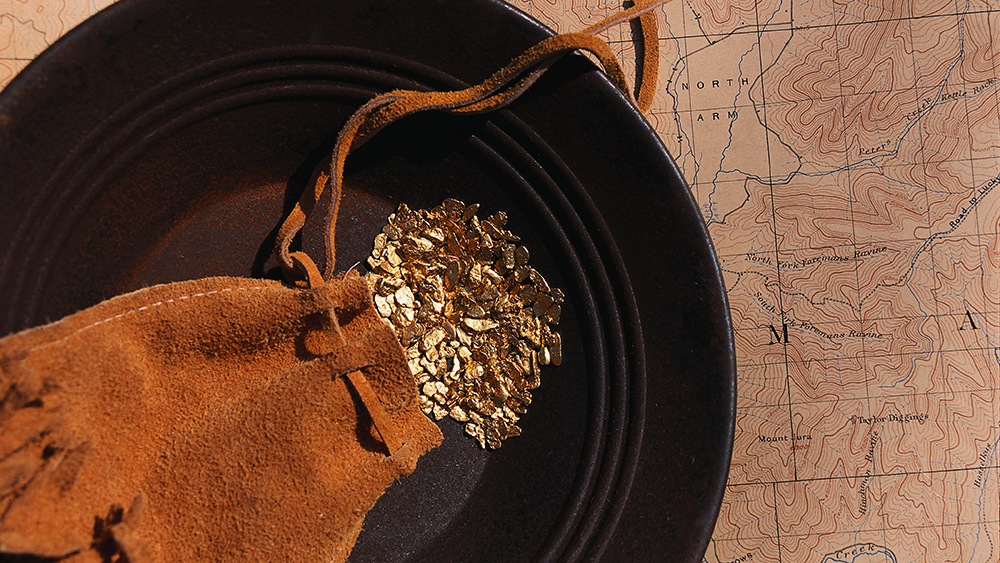 Gold! The California Gold Rush conjures images of grizzled prospectors with pickaxes, booming cities that sprouted from nothing, and pans where swirling dirt dissolves into sparkling riches.
Even if you're not heading to the hills anytime soon, it's always fun to mine factual nuggets from history. Here are seven little-known facts about the Gold Rush and its aftermath.
A woman saw it first. The Oakland Museum of California recounts that before James Marshall discovered his history-changing nugget at Sutter's Mill in Coloma, California in 1848, Jenny Wimmer — the only female encamped with Marshall's sawmill crew — had said that the glints they'd been seeing on the hillside were gold. She'd been saying so since 1846, but her male counterparts dismissed it, thinking a woman couldn't know about such things.
Hawaiians landed next. Marshall and his men tried to keep their find secret, to no avail. As word got out, prospectors arrived — some of them on boats from Hawaii (then the Sandwich Islands), an easier trip at that time than travelling across the interior of the U.S. The Coloma city website says that not long after the first Hawaiians, fortune seekers arrived from northern Mexico, Peru and Chile.
The Gold Rush inspired lots of satirical art. The frenzy with which people headed west, and the supposed massive wealth they found there, was the source of much jest. One cartoon in the California State Library depicts a goofball prospector loaded down with scales, fish, a pan and shovel, and a wheelbarrow for a hat. In the caption, he laments not taking a shortcut through Panama.
Sacramento became an instant city. The capital of California didn't exist until the year the Gold Rush started, in 1848. Even then, it had no municipal government and was run under Mexican law until 1850. The California State Library documents one of the reasons: Local gambling houses fought to keep the burgeoning city unregulated.
Then as now, San Francisco was very expensive. Sailing ships arrived in San Francisco with hopefuls by the thousands, swelling the populace from 200 to 36,000 within six years. Opportunistic merchants jacked up the prices of mining tools, clothing and food to astronomical levels.
More than 80% of "Mother Lode" gold remains undiscovered. The website HistoricHwy49.com claims that Mariposa, Tuolumne, Calaveras, Amador and El Dorado counties have yet to yield the majority of their riches. A valuable haul is hard (and expensive) to find, though, as the majority of the surface gold has long since been removed. The area is most valuable now as a tourist destination.
Gold Country yielded a record nugget — in 2014. The Gold Rush is history, but there's still gold in them thar hills. In July, a gold hunter found a six-pound nugget in the mountains of Butte County. AP reports the nugget sold for about $400,000 in October to a Bay area collector. The find's location remains a secret so … who knows what's still out there?
— Lou Carlozo, Brand Publishing Writer